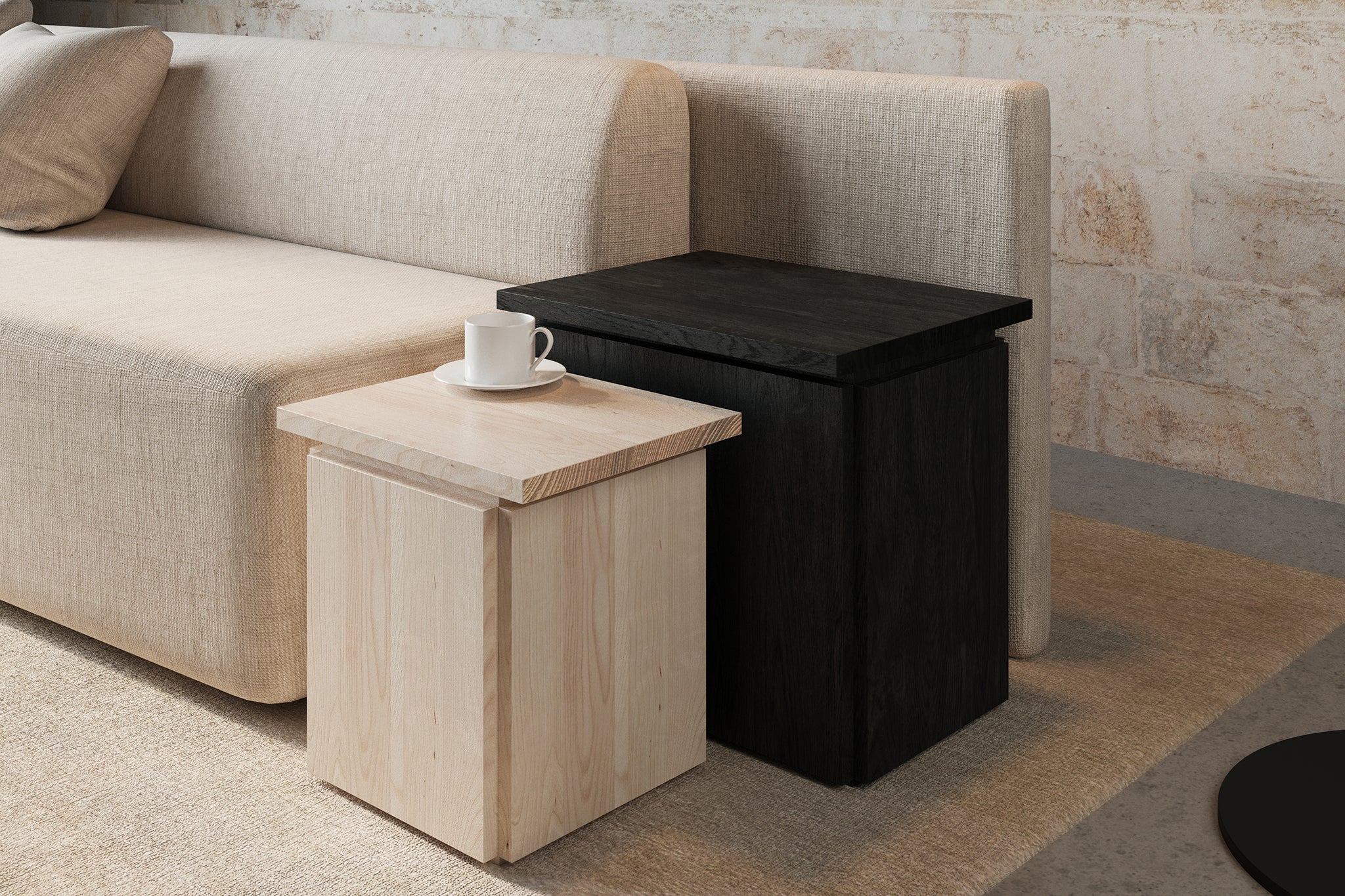 Made to order in Vancouver, Canada
Configure your item here before adding to your cart
The Slab Side Table presents a modern silhouette with geometric shapes and clean lines reminiscent of the Bauhaus style. 
A simple plinth base and floating top emphasize the organic richness of the wood surfaces. The wood brings warmth to the sleek profile and the offset corners create depth. This minimalist side table is a versatile piece for home and work environments—utilize it as a table or pedestal.
Details
• Made to order in Vancouver, Canada
• Customizable is dimensions, shape, finish and more
• Dimensions offer ample seating for 8, 10, 12 or more
• Made to order in Vancouver, Canada
• Can be constructed from one wood finish or select wood finishes for a two-toned table
Contact us about this product
Don't see what you're looking for? Contact us for further customization.