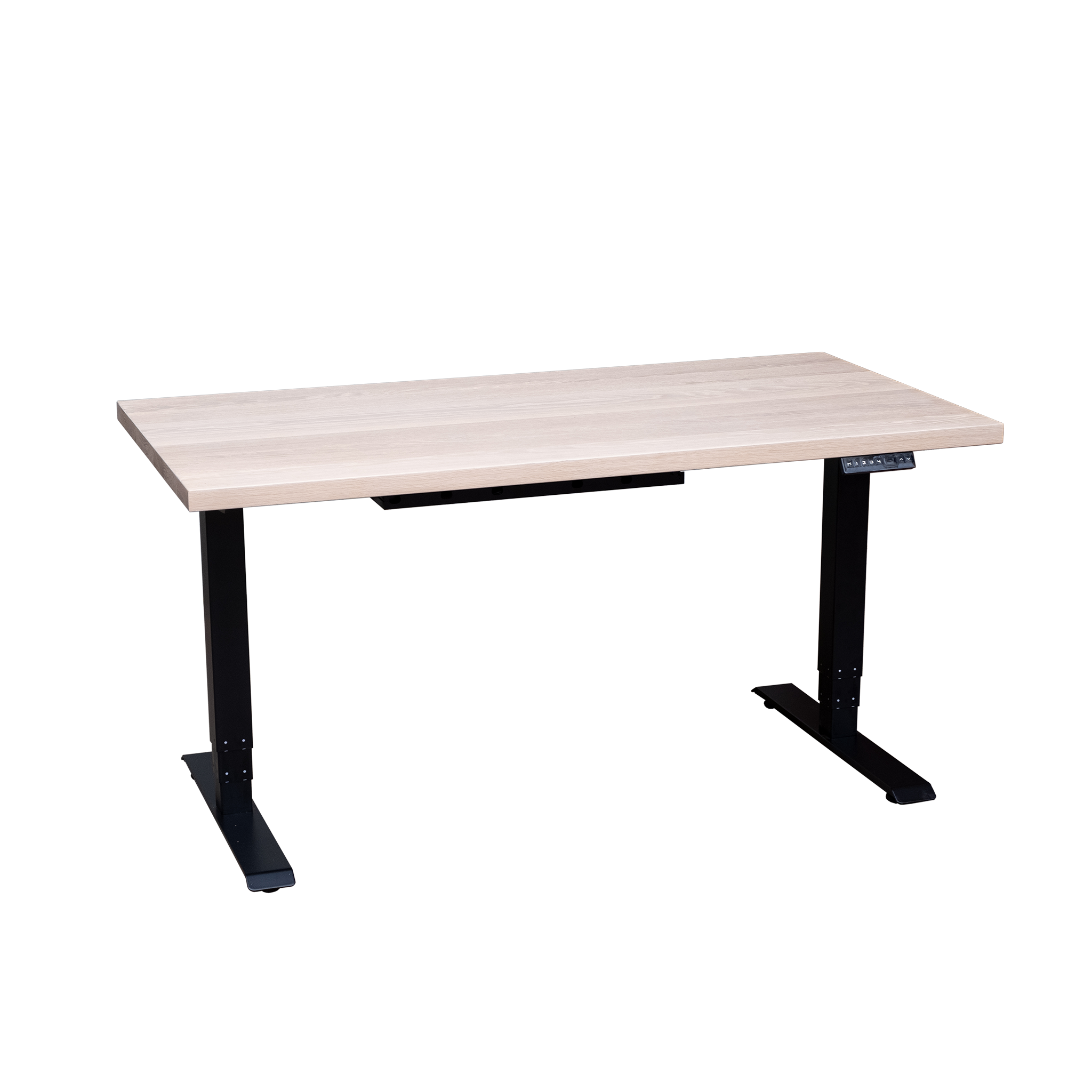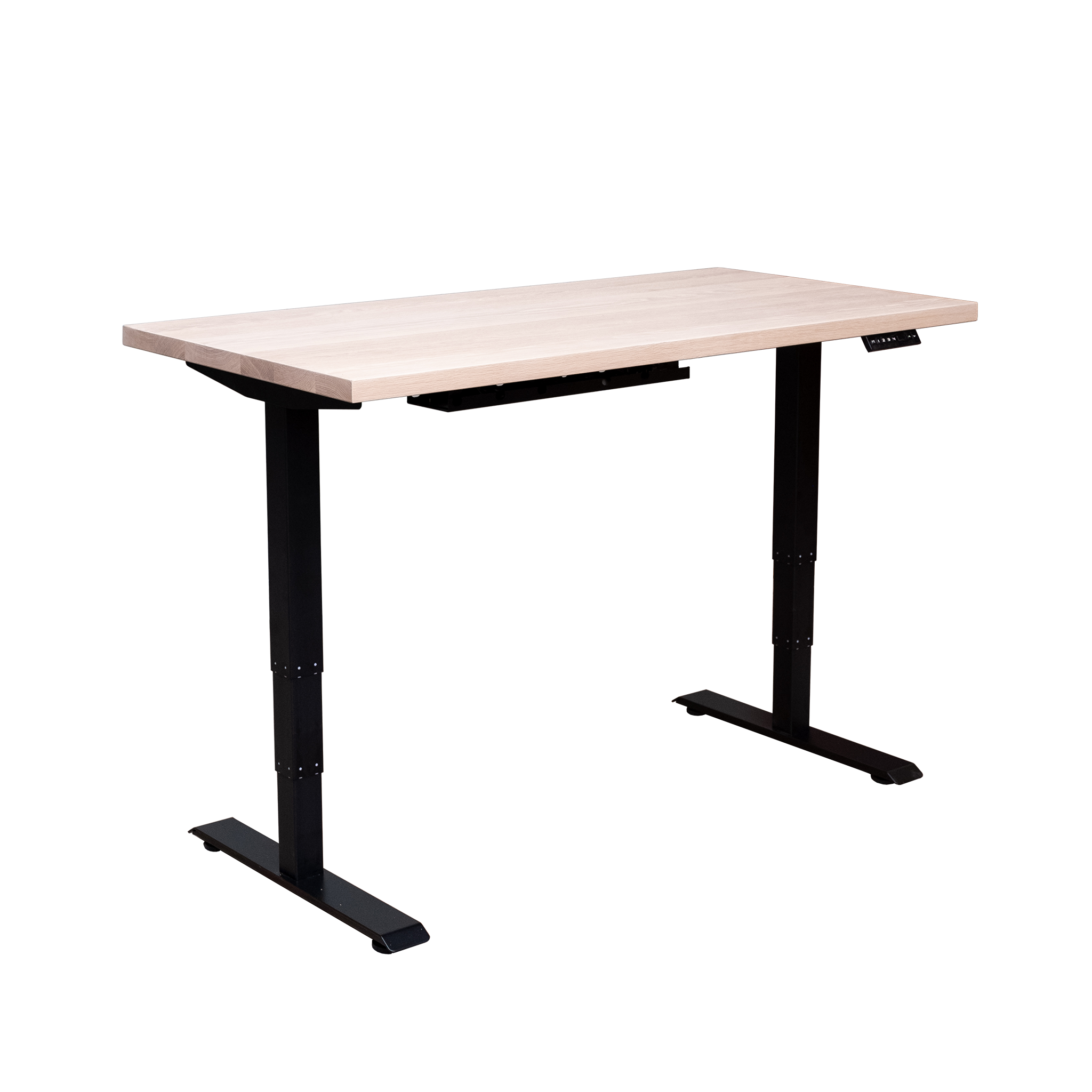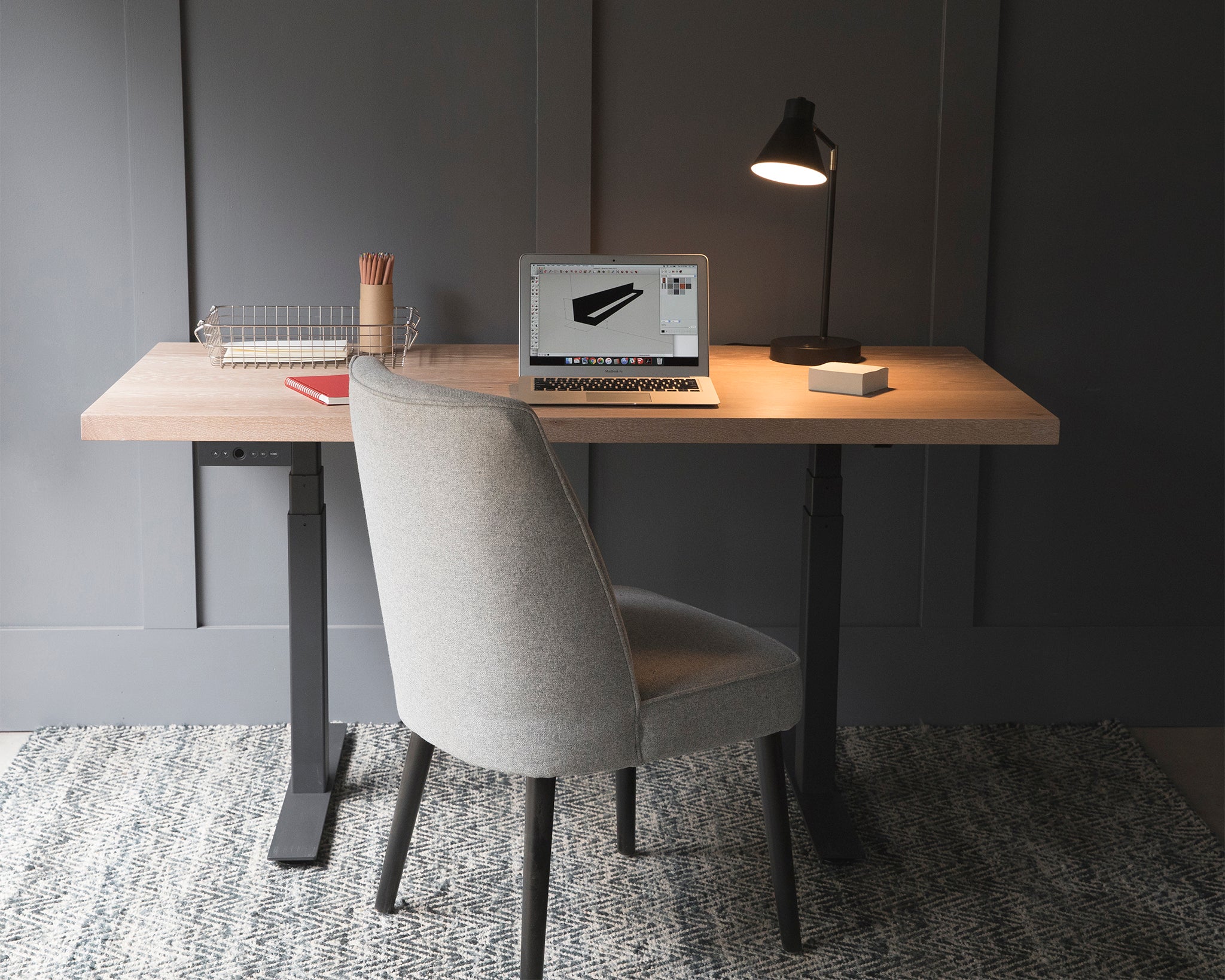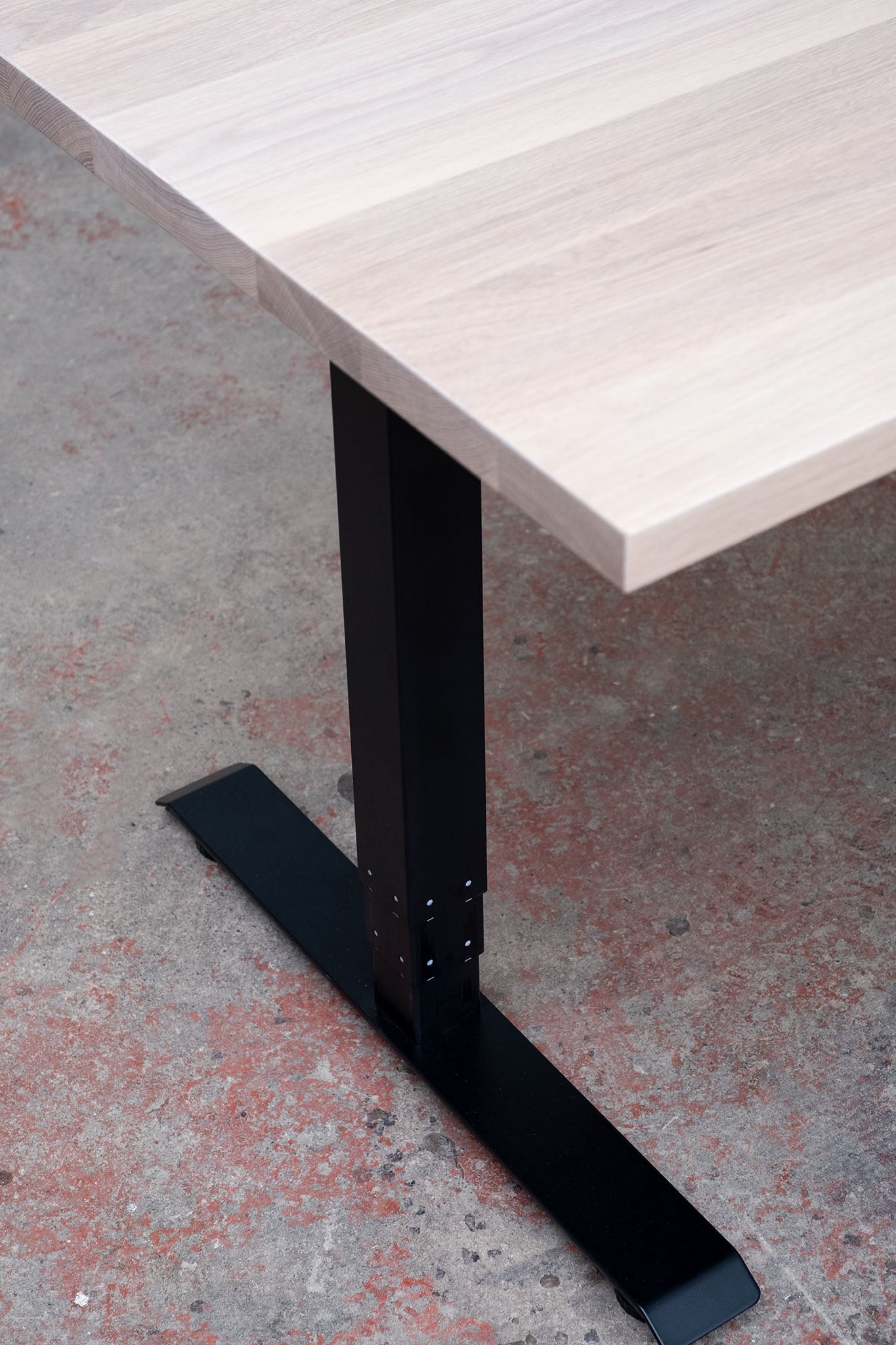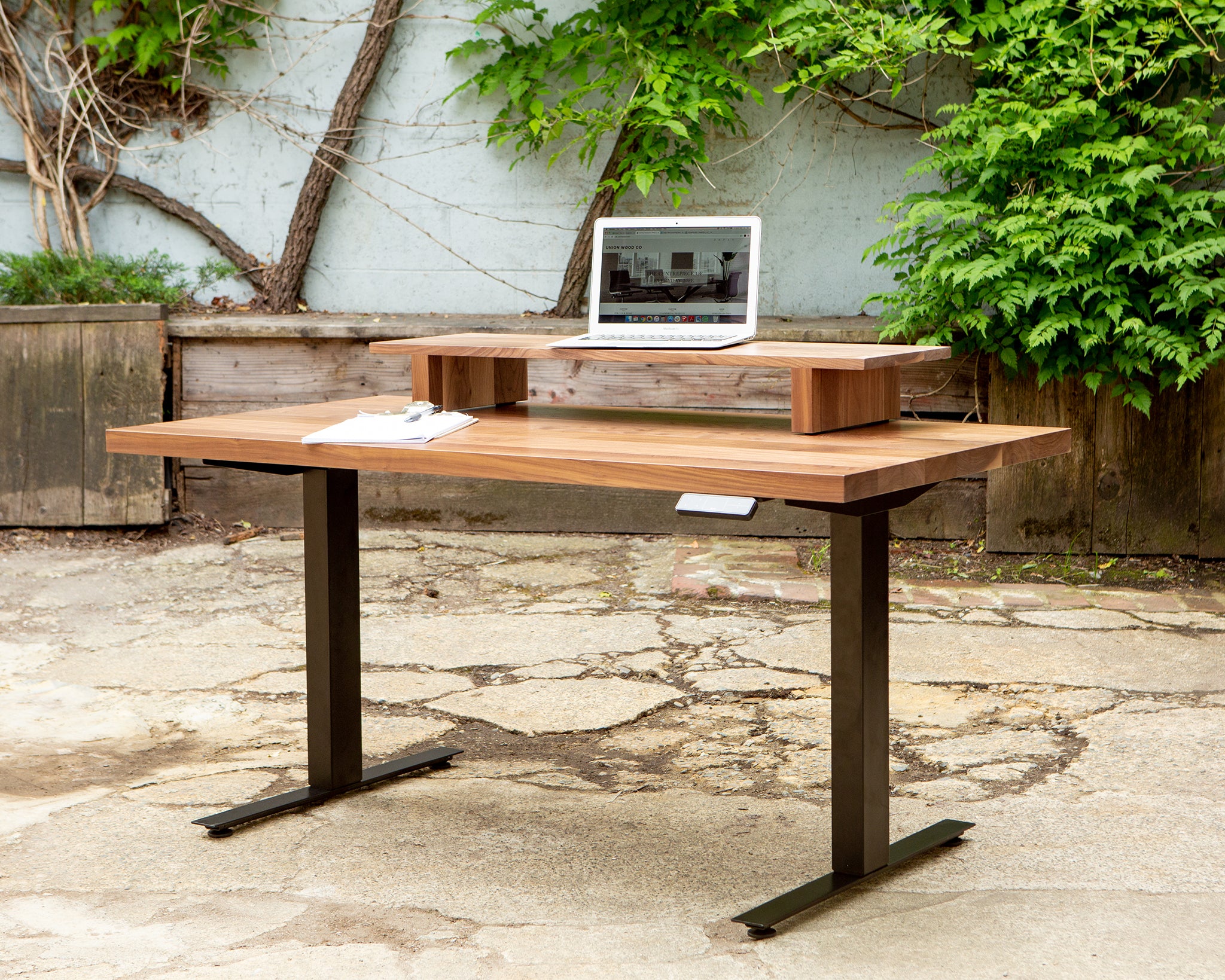 Essentials Adjustable Desk
Made to order in Vancouver, Canada
Configure your item here before adding to your cart
"The reward for good work is more work." - Tom Sachs
Make a statement in your workspace by furnishing it with quality, bespoke pieces that compliment both your personal style and business's attitude. Simple, modern and incredibly functional, this height-adjustable desk is a great starting point. The Essentials Desk is crafted from solid North American hardwoods and is finished with a commercial grade clear coat to protect your work surface.
If you log many hours of good work at a time, break up long periods of sitting and improve your productivity by switching to standing at your desk. Our height-adjustable desk can be switched from seating to standing in seconds with the touch of a button. Customizable with two memory settings, the Essentials desk can be put at any height and then switched back to your comfort zone. Make it your own: Choose a solid wood surface, and size the desktop to suit the needs of your space.
Looking for multiple height adjustable desks? Contact us with your workspace projects details for a quantity discount.
Essentials Adjustable Desk
Details
Made to order in Vancouver, Canada
Typical lead time is 8 to 10 weeks upon final payment.
Our furniture is constructed from FSC-certified North American hardwood. Each piece of lumber has its own unique qualities and characteristics that are meant to be celebrated
Contact us about delivery access for elevators, tight hallways, stairs and other obstacles
Requires minimal assembly
Contact us about this product
Don't see what you're looking for? Contact us for further customization.