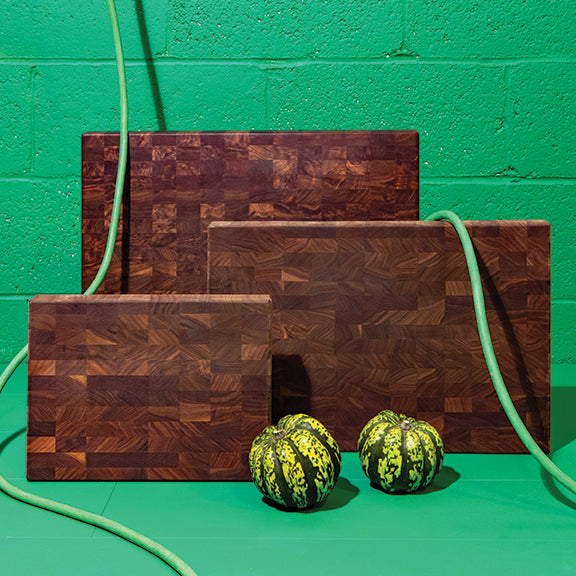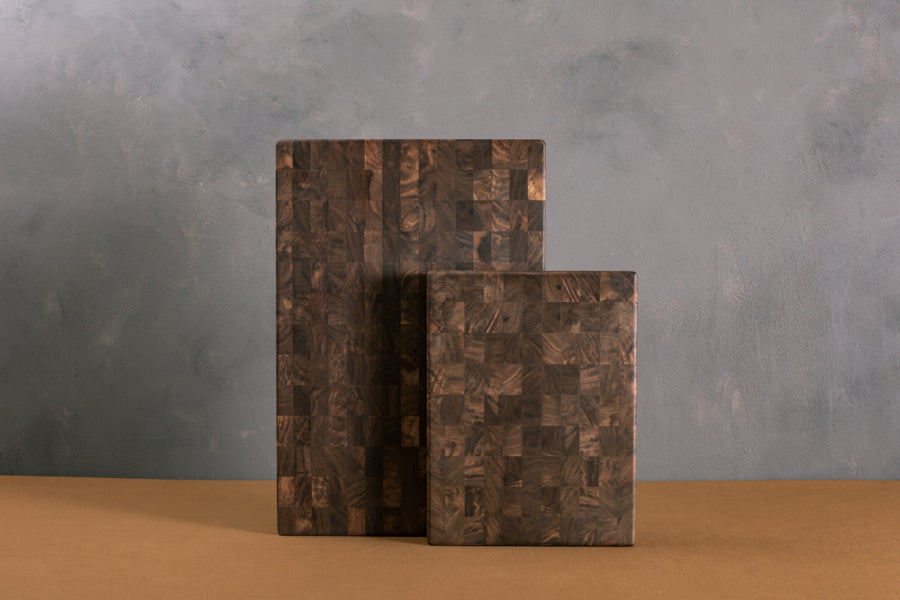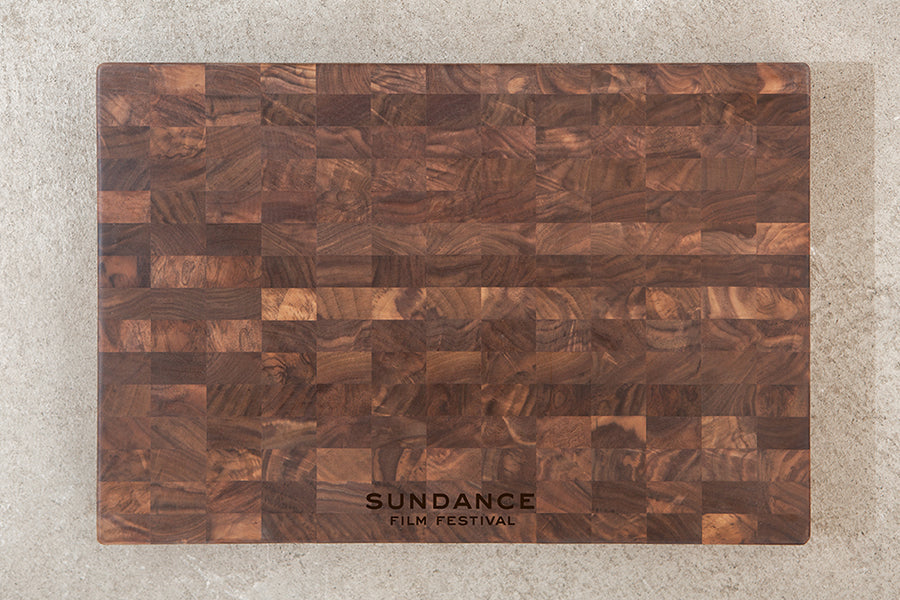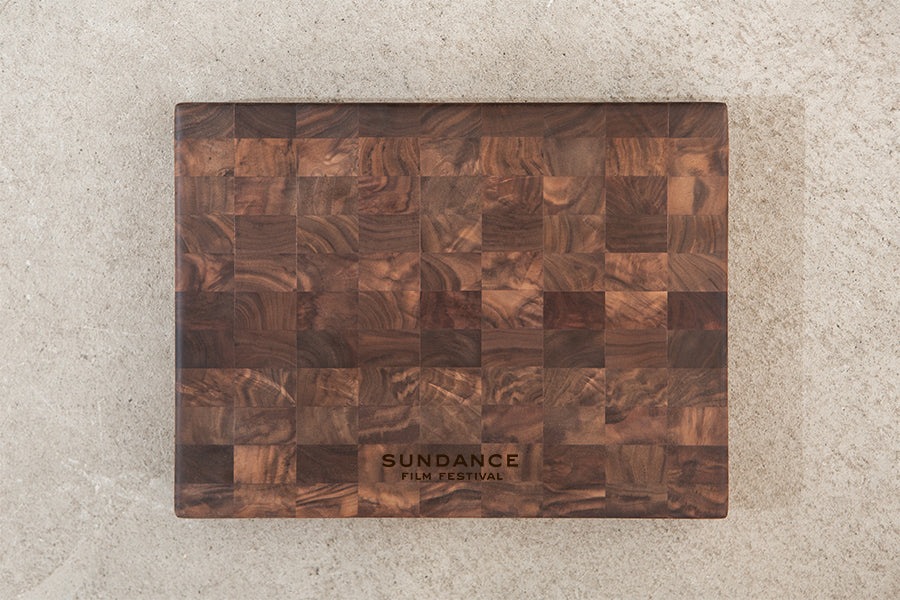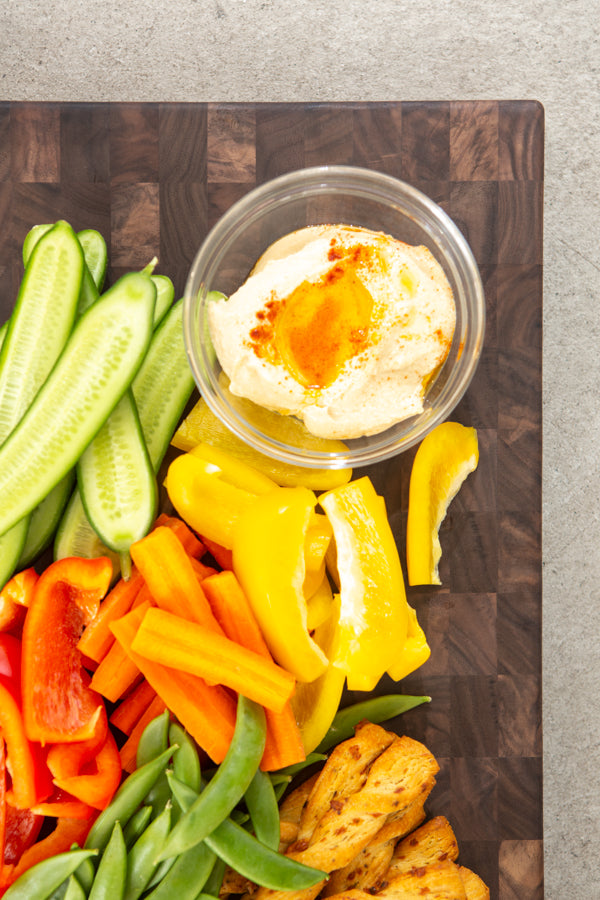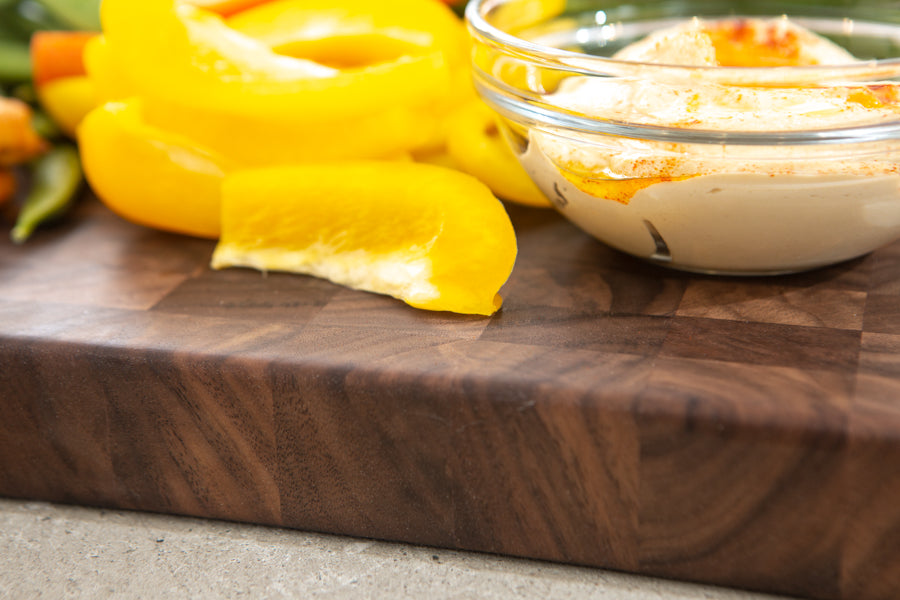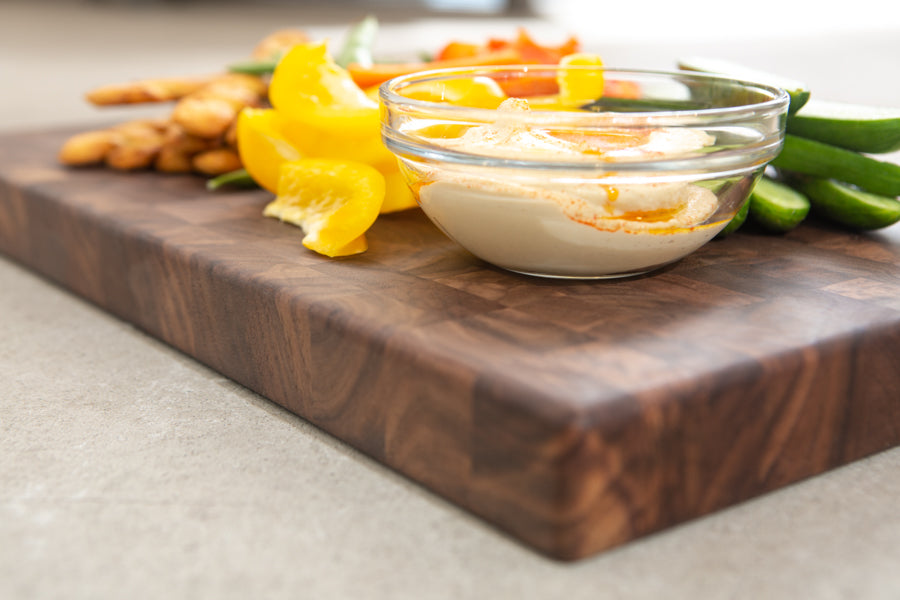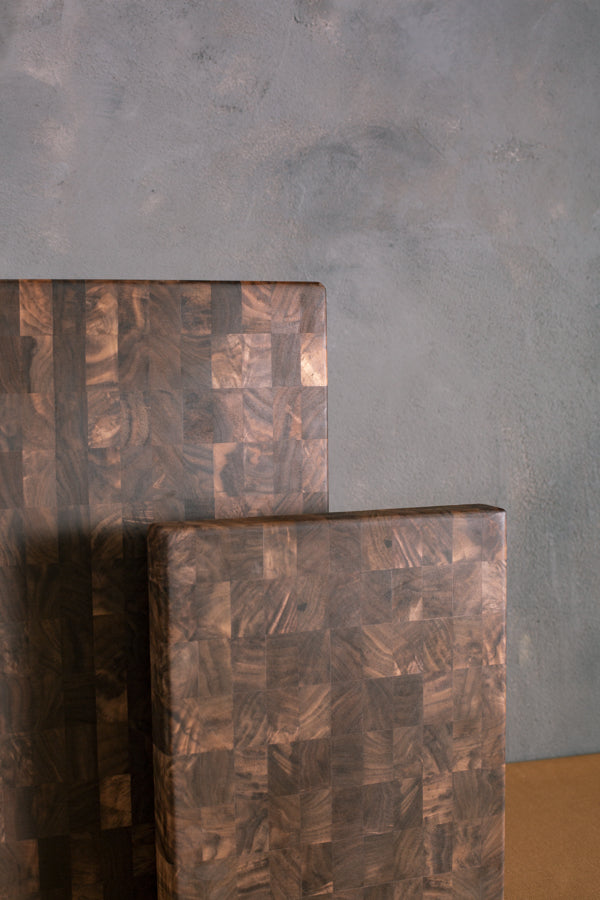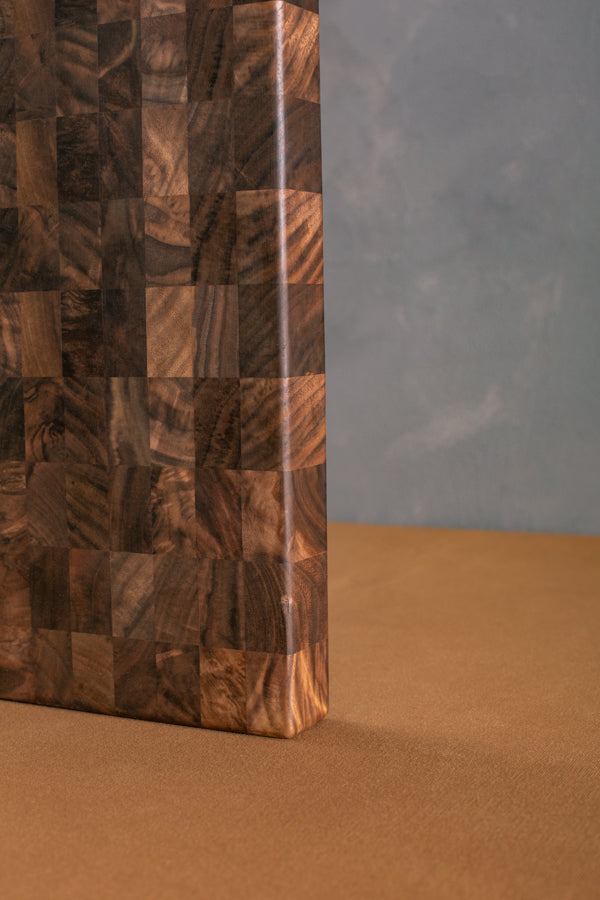 Custom End Grain Cutting Board
You cannot help but be impressed by the rich checkerboard pattern of our Custom End Grain Cutting Board.
These walnut cutting boards are a popular gift because they dish out the best of form and function. They're beautiful to look at, and extra-durable owing to the end grain construction.
Made from solid North American Black Walnut and finished with a 100% food-safe mineral oil, no two end grain cutting boards are the same. Making them even more unique is the ability to customize the board by adding a logo, tagline/slogan, or message signifying your event.
Custom Sizes:
Small (9" x 12" x 1 3/8")
Medium (12" x 18" x 1 3/8")
Large (14" x 18" x 1 3/8")
Extra Large (16" x 20" x 1 3/8")
We recommend hand washing with water and a small amount of mild soap. Hand dry with a clean towel.
Minimum order is 12 custom cutting boards of the same size. Price breaks at 25+, 150+, 500+.
Personalized items take approx. 4-8 weeks for production and shipping depending on time of year and scale of project. Contact us now to get your project going! 
Need 1, 2 or less thank 12 pieces? We have some of these stocked and ready to ship HERE
Custom End Grain Cutting Board
Contact us about this product
Don't see what you're looking for? Contact us for further customization.