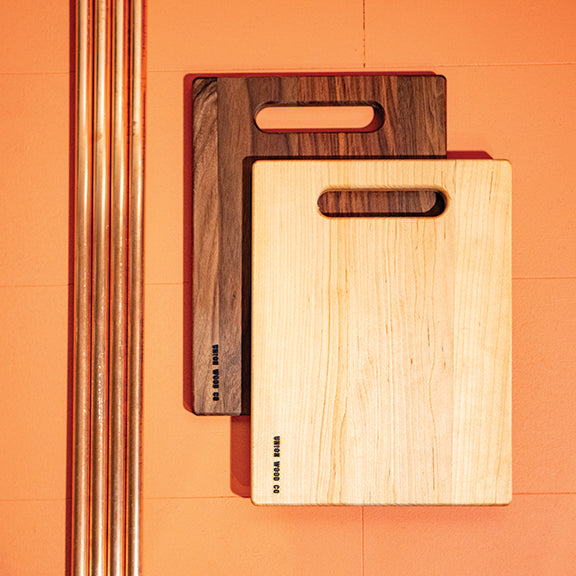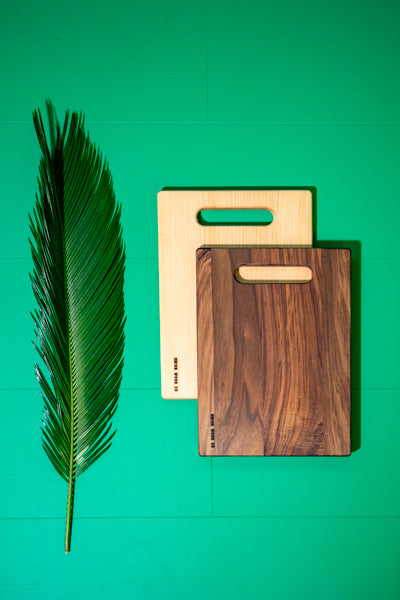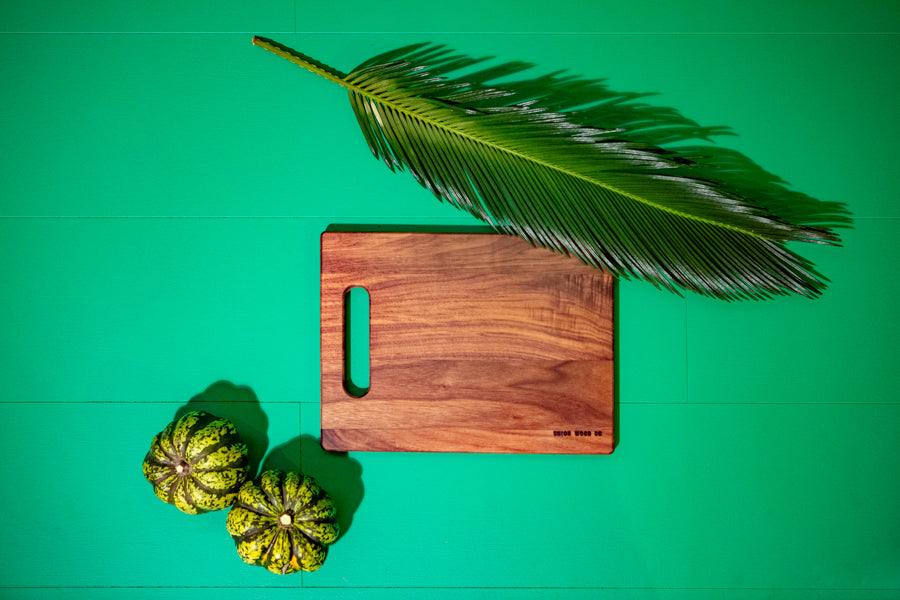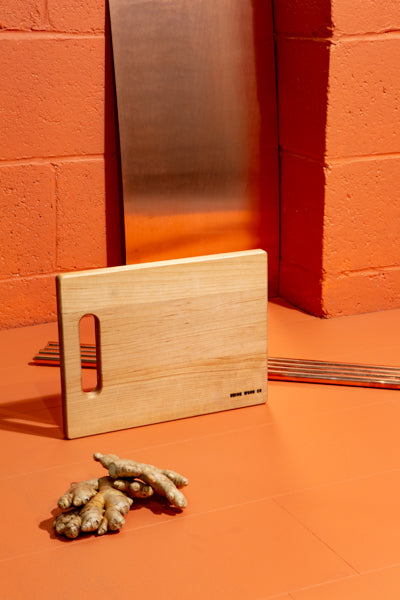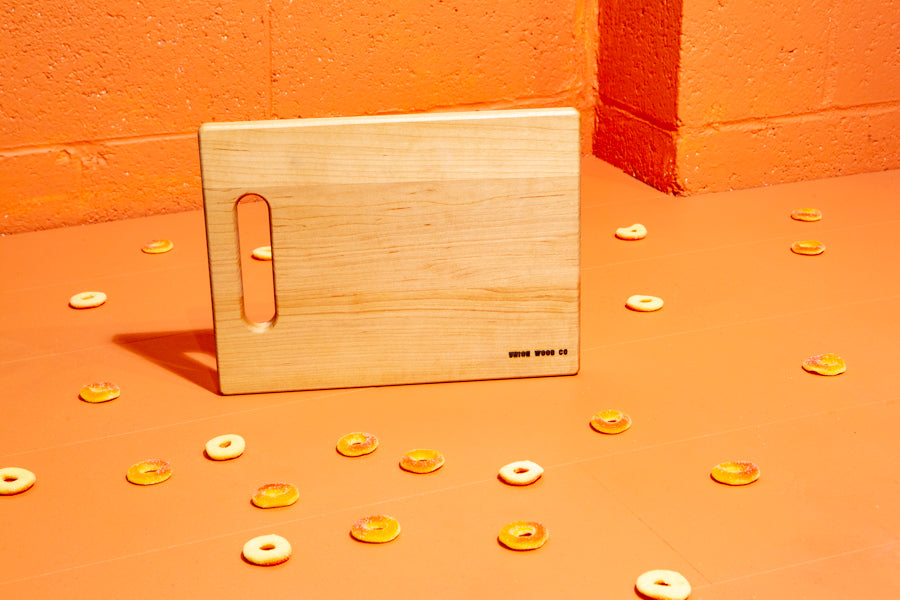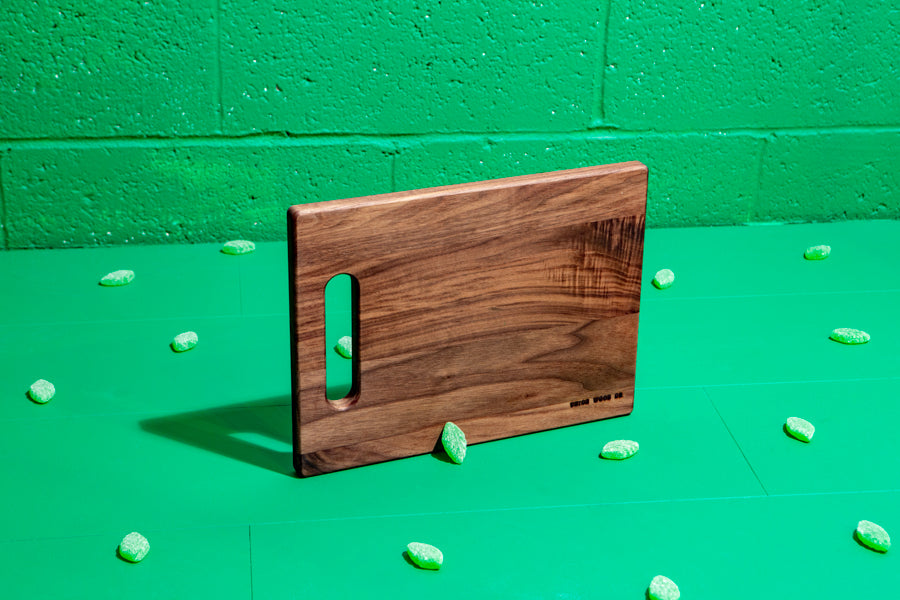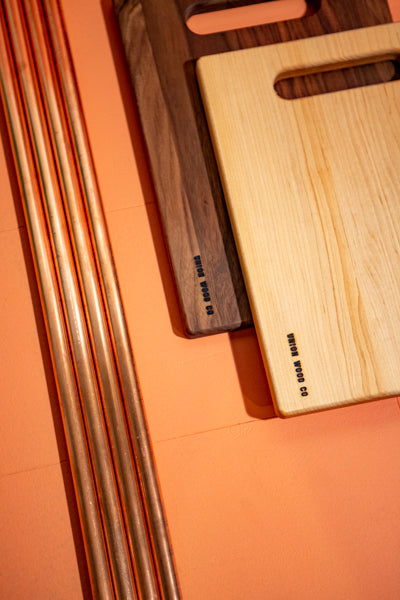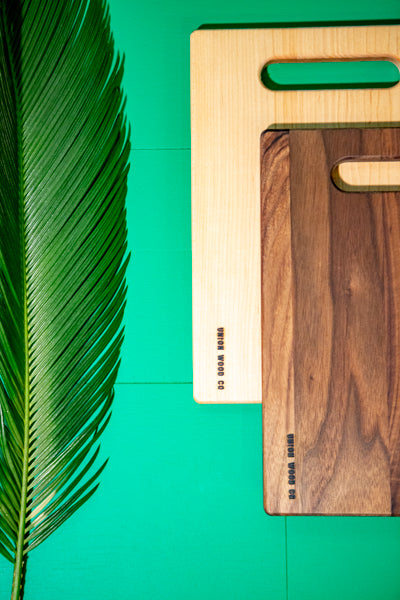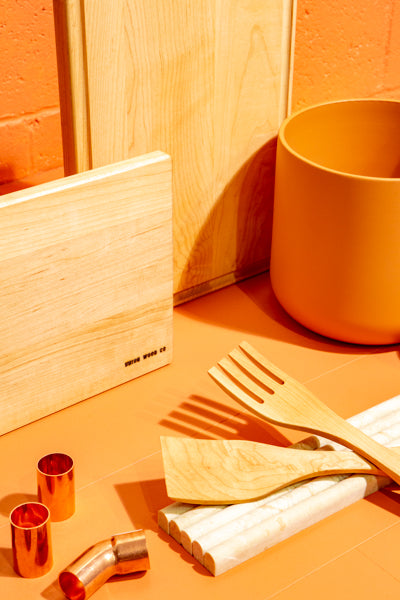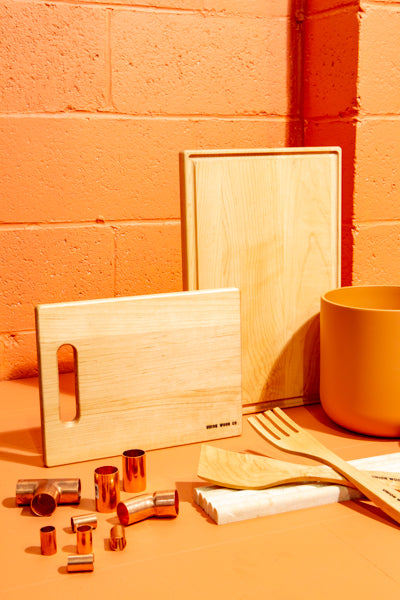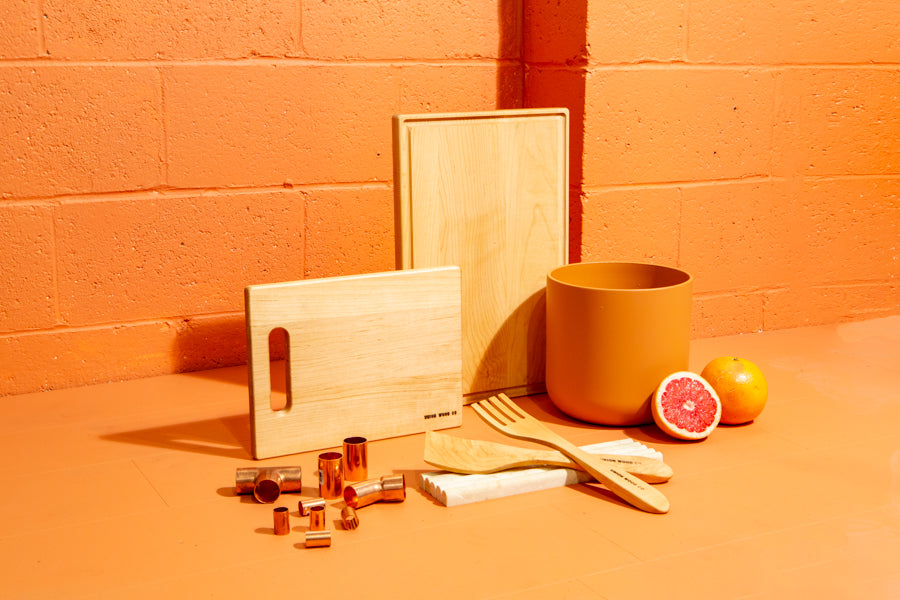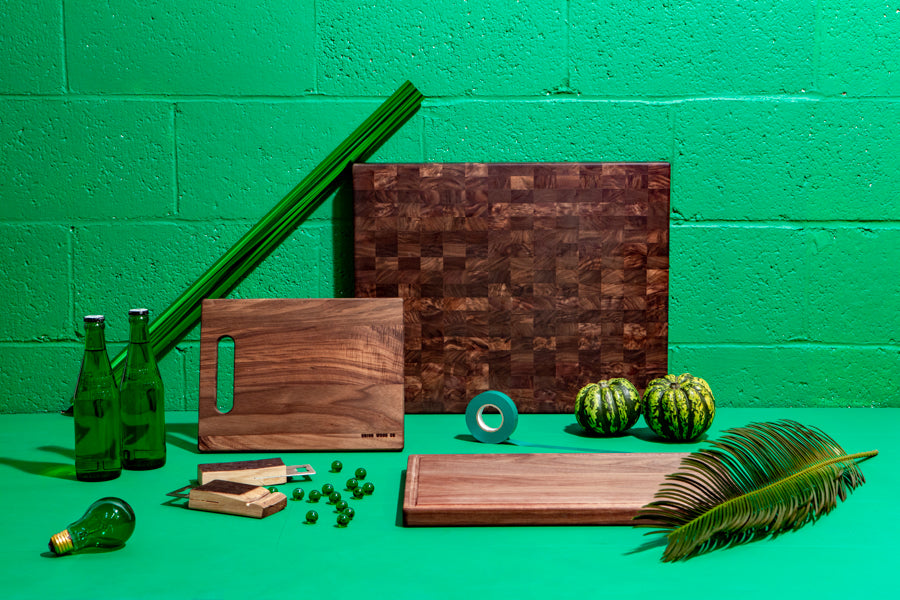 Maple and Walnut Cutting Boards
A good cutting board is one of the most basic kitchen tools that you need, providing a sturdy surface for chopping, slicing, and serving food on the daily.
The best cutting board is one that's incredibly durable and well-designed, one which will hold up to your knife skills, while being hygienic and food-safe. 
A maple cutting board is one of the best woods you can chop on. It's highly scratch- and impact-resistant but won't dull your knives. It's superior in blocking bacteria and moisture too. A walnut cutting board is softer, but still offers durability that's a cut above other woods. Walnut also offers a darker, rich hue that masks stains.   
Now for the design part: That handle does double-duty as a tidy way to direct diced morsels into the bowl. And when you're finished chopping, flip the cutting board over to serve food on the other: both sides have been hand finished with 100% food-safe natural mineral oil.
Made from sustainably harvested walnut & maple. Each cutting board delivers unique wood grain patterns and colours.
Dimensions: 9" X 12" X 3/4" 
Care: We recommend hand washing your wood cutting board with a small amount of mild soap. Hand dry with a clean towel and store flat to prevent warping.

Maple and Walnut Cutting Boards
Contact us about this product
Don't see what you're looking for? Contact us for further customization.