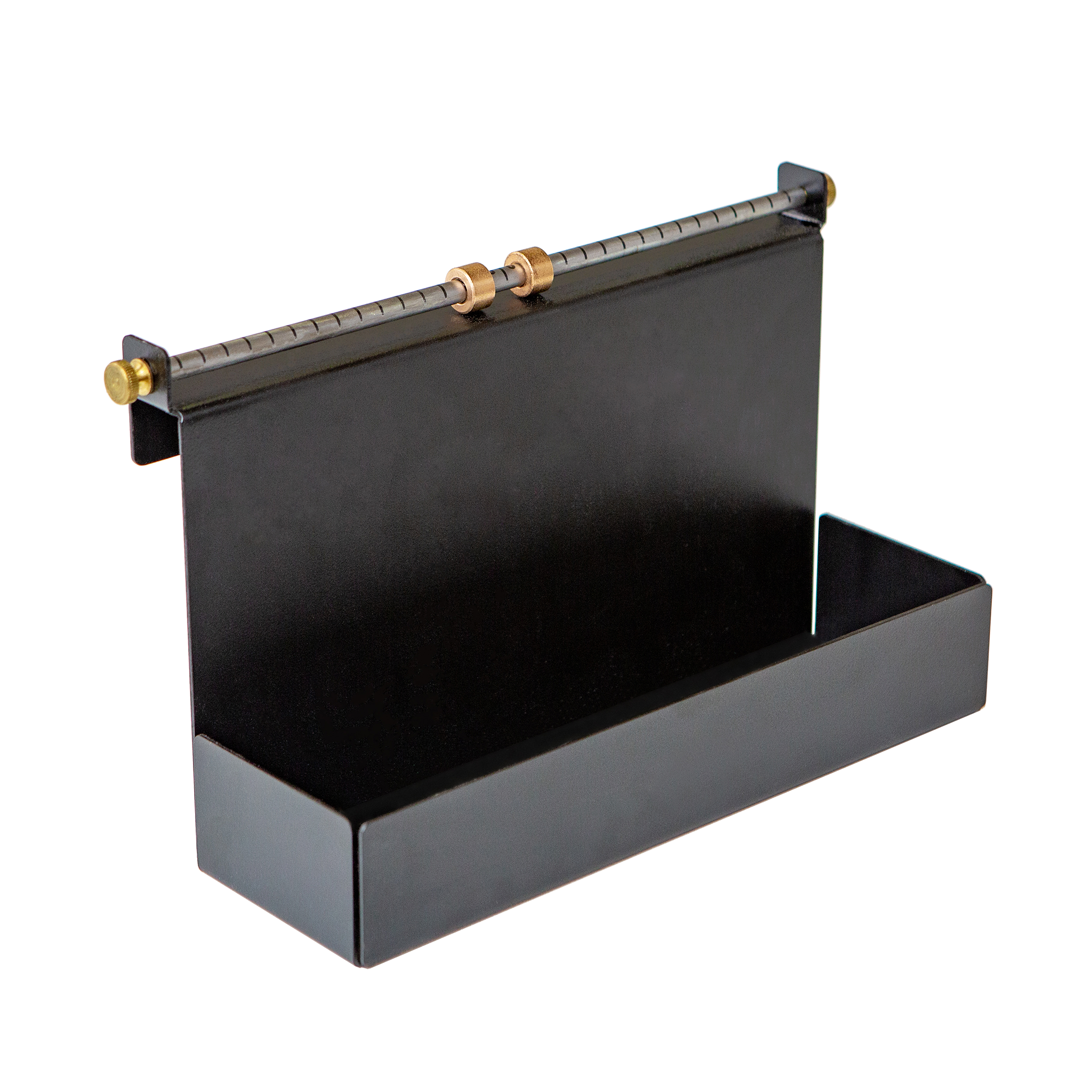 A caddy is a must-have shuffleboard accessory for anyone who seeks the finer things in life, such as having a cold beer within reach during a tough match.
We've designed it to hold three cans, with the knowledge that having drinks at the ready is an easy way to get people to play with you (and a good way to soften their accuracy if you play your pucks right.) On a more practical note, the caddy keeps cans out of play and eliminates spillage.
The shuffleboard caddy also keeps score with a sliding scale, and when you're done with winning, it stores all eight pucks. We imagine pro players might like two caddies: one for an extra set of pucks, and one for drinks. Consider two if you play a lot of doubles!
This shuffleboard accessory is suitable for indoor tables only.
Materials: Black powder-coated steel, with steel and brass score scale.
Approx. 9" L x 3.75" W x 6" H
Contact us about this product
Don't see what you're looking for? Contact us for further customization.